HIGHLIGHTS OF UPCOMING SALES
www.thomasvillecountryauction.com
****NOTICE****
THE REAL ESTATE
SALE OF
614 RIDGE AVE, YORK, PA.
WILL BE A VIRTUAL AUCTION
CONDUCTED BY EMAIL
THE BIDDING WILL TAKE PLACE
MONDAY, APRIL 13TH
12 NOON-1PM
CLICK ON THE AUCTION DATES BUTTON
SATURDAY, APRIL 4TH
FOR
TERMS & CONDITIONS OF SALE
THANK YOU
(DO YOU HAVE AN ESTATE TO SETTLE?)
(ARE YOU MOVING?)
(OR JUST DOWNSIZING?)
GIVE JACK & SHERYL A CALL
TODAY @ (717) 764-5403
_______________________________________________________________
IF YOU ARE HUNTING REAL ESTATE PROPERTIES
TO BUY @ PUBLIC SALE
SCROLL DOWN THROUGH OR CLICK
ON OUR REAL ESTATE BUTTON
CLICK ON OUR
REAL ESTATE BUTTON!
WWW.THOMASVILLECOUNTRYAUCTION.COM
***POSTPONED***
WATCH WEB FOR NEW DATE
**REAL ESTATE SALE**
SATURDAY, APRIL 4TH @ 10AM
*****INVESTORS DON'T MISS THIS ONE*****
<![if !vml]>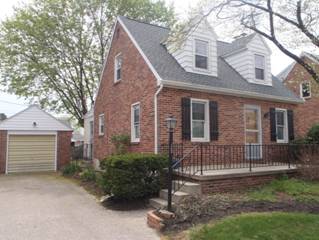 <![endif]>
614 RIDGE AVENUE-YORK, PA. 17403
2 STORY SEMI-DETACHED HOME
ATTORNEY: MARC ROBERTS
_____________________________________________________________
ILL BE HAVING SALES EVERY OTHER SATURDAY.
NEXT SATURDAY SALE WILL BE APRIL 18TH
ANTIQUE & COLLECTIBLE SALE!
(CLICK ON AUCTION DATES TO PREVIEW)
Company Profile
Jack and Sheryl Hooks are a full time husband and wife auction team. They have been in
the antique business since 1970 and the auctioneer business since 1976. They are very dedicated
to their business, by following up on all potential clients personally themselves. They do not
send a middle man out to explain their business, how they operate, commissions and most
important , what kind of job they can do for you , and if you are concerned about a price on
a certain piece they will guarantee a bottom line.
Owning their own facilities located at 5250 LINCOLN HWY W
( Rte 30W ) at the railroad tracks is a great advantage
to hold your auction. Weather is not a factor and rushing thru your merchandise is not a
necessity as being in a rented fire hall. They piece your items apart and never sell box lots.
They have sales every Monday and Wednesday at 4 p.m. and every other Saturday @ 4 p.m.
Jack and Sheryl do not pick and choose out of a home. They love having the high price antiques,
but they are obligated as full time auctioneers to treat your entire household items the
same way as the antiques. They will come in and completely remove all sellable items
from your home, which again Jack and Sheryl personally come along to do. This is the reason
why you should call this local, York County, home town, only full time husband and wife team.
Please call in advance for special handicap needs, our staff will be happy to assist you!

Contact Information:
Auctioneers:

Jack S. Hooks #AU001690-L

Sheryl J. Hooks #AU002005L
AY002061 LICENSED AUCTION COMPANY
AY001904 LICENSED AUCTION HOUSE
Telephone

(717) 764-5403

FAX

(717) 767-4385

Electronic mail

General Information: sheryl6@comcast.net
Sales: SHERYL6@comcast.net
Customer Support: sheryl6@comcast.net

Terms of sale:

EFFECTIVE JANUARY 5, 2009- 10% BUYER'S PREMIUM ON ALL PURCHASES

Cash, local checks, credit cards (visa, mc, discover)

MINIMUM PURCHASE OF $20.00 FOR CREDIT CARD

RETURN CHECKS FOR ANY REASON-FEES WILL BE ADDED

NO OUT OF STATE CHECKS

All items are sold "as is" please inspect items before bidding on them

No guarantees or returns